ACUPUNCTURE FOR HEEL PAIN
- CAUSE, PREVENTION AND TREATMENT

by Joanna Zhang, L.Ac, Ph.D.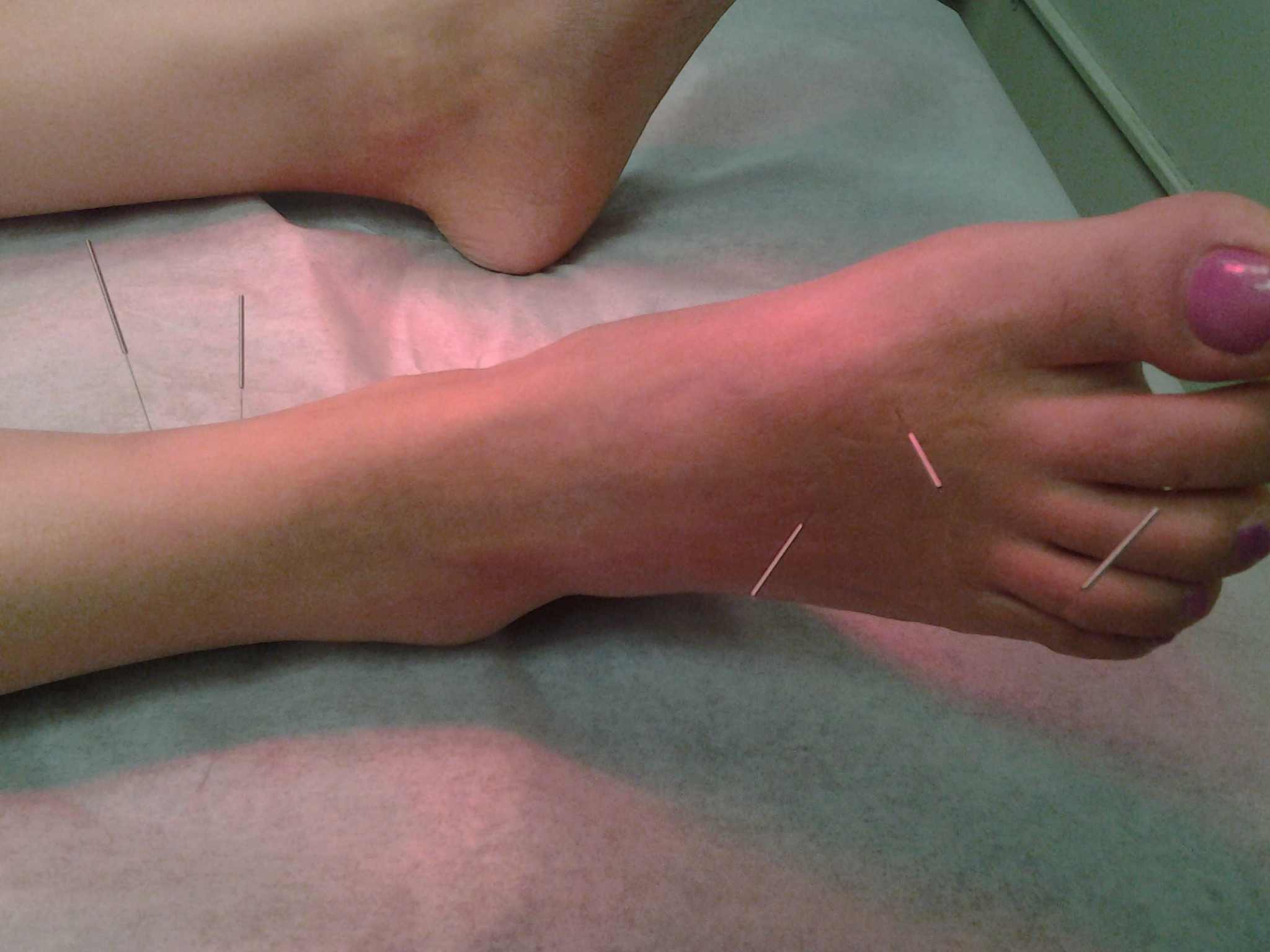 Plantar fasciitis, also known as plantar fasciosis or jogger's heel, is the most common cause of heel pain. Some other possible causes of heel pain include achilles tendonitis, achilles bursitis, and periosteal bruising. It causes inflammation of the plantar fascia, the connective tissue that supports the arch. According to Chinese Medicine, this is due to qi and blood stagnation in the channels and collaterals. Acupuncture works to relieve the pain by unblocking the channels.

WHAT PROPLE ARE SAYING ...

I recommend her treatment for the family which has kids ...

Dr. zhang is very kind and professional.My 3 years old kid has suffered from coughing and cold for half a month and after taking the medicine offered from Dr. Zhang,he recovered in 5 days. And the herbs powder she prescribed is easy for kid to take, I recommend her treatment for the family which has kids.
- Lan L., Torrance*

>I have been able to get rid of stubborn pounds ...

I came based on the yelp reviews. I was looking for an acupuncture weight loss program. I met with Dr Joanna Zhang and she is wonderful. She listens well and is a natural healer with her positive approach. I have been making good progress and have been able to get rid of stubborn pounds. Glad I found her. Highly recommend!
- Diana B., Redondo Beach*

Immediate relief of pain and swelling

Since I started my treatment with Dr. Zhang, I have noticed a significant improvement on my legs and back. Before, I had no feeling when I'd step or put any pressure on my feet. Now the swelling has gone down a lot and my feet have sensations once again!
- Rhodora A., Los Angeles*

I can sleep sound again after so many years

I had diabetes for 20 years. I need get up urination 2-3x every night and can't sleep well. After 2 treatments with Dr. Zhang, I only get up once during one night. After 4 treatments, I can sleep through the night!
- Chris H., Torrance*

Disclaimer
*Results may vary from individual to individual