ACUPUNCTURE FOR CANCER CARE

by Joanna Zhang, L.Ac, Ph.D.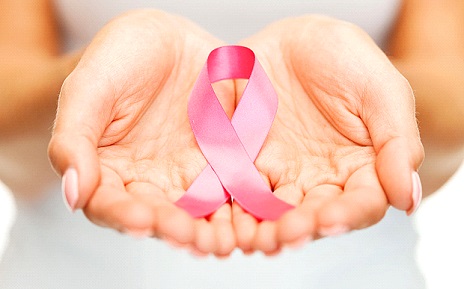 Chemotherapy induced Peripheral Neuropathy (CIPN) causes pain and nausea/vomiting problems, which can contribute discomfort and debilitation for months to years after completing chemotherapy.

It is commonly agreed by most medical practitioner that there is not an effective medical cure for CIPN. However, the study conducted at the University Medical Center in Hamburg Germany [2] concludes that nerve conduction studies as well as patient report of symptoms showed positive responses in the patients who completed a 10 week course of acupuncture treatment for CIPN. As cited from the study, "These findings are of special signficiance since PN [peripheral neuropathy] is otherwise almost untreatable but seems to respond to treatment by acupuncture"

According to NIH study[2], acupuncture can provide clinical benefit for cancer patients with treatment-related side effects such as chemotherapy-induced nausea and vomiting, cancer pain, depression and axiety, leukopenia, neuropathy, fatigue, hot flshes, dry mouth, insomnia, dyspnea, radiation-induced xerostomia, depression and Anxiety.

Clinic study also shows acupuncture reduces marrow suppression related leukopenia, increases G-CSF levels , increase in white blood cell (WBC) count. Acupuncture is recognized as being safe, effective and gentle, without side effects. Stimulating the natural healing process of the body to aid in restoring health and balance.
NAUSEA & VOMITING

"There is clear evidence that needle acupuncture is efficacious for adult postoperative and chemotherapy nausea and vomiting and probably for the nausea of pregnancy." - NIH Consensus Conference. Acupuncture; Jama; 1998. Nov 4, p. 1518
Acupuncture prevents post-operative nausea and vomiting, and supports healthy digestive functions and immunities. It helps calm stomach and gastrointestinal distress and decrease side effects allowing the patient to be able to swallow, eat and drink normally. The holistic treatment helps restore appetite and regulate patterns of elimination.
PAIN/STRESS RELIEF

Acupuncture is recognized as non-pharmaceutical mediator to assist the WHO analgesic ladder for cancer pain. The main benefits follow:
. Relief chronic constant neuropathic pain in post-cancer therapies
. post-thoracotomy pain in patients with operable non-small cell lung carcinoma
. other post-operative pain in patients with breast cancer, bladder cancer, prostate cancer, and ovarian cancer
. providing mild to moderate sedative effects in anxious patients
. may help reduce the amount of pain medications and its side effects.
. Improve circulation in the body leading to regeneration of damaged nerves (neuropathy)
. Improve healing of scar tissue.
. Foster deep state of relaxation and renewal during and after an acupuncture treatment.

Refrences:
[1]http://www.ncbi.nlm.nih.gov/pmc/articles/PMC2642987/
[2]Schroeder, s., Meyer-Hamme, G., Epplee "Acupuncture for Chemotherapy-induced Peripheral Neuropathy (CIPN): A Pilot Study Using Neurography, Acupuncture in Medicine (2011).

See what our patients says
I have cervical cancer which has metastasized to my lungs-now Stage IV B. Joanna's acupuncture treatments & essential oils were extremely helpful in minimizing side effects from chemotherapy, surgery, radiation & lymphatic issues resulting from these medical procedures. Her treatments have also been effective in reducing symptoms from my ongoing battle with cancer. Joanna is caring & very talented. I highly recommend her.
- Debra Fournier, Palos Verdes, CA*

Disclaimer
*Results may vary from individual to individual

WHAT PROPLE ARE SAYING ...

I highly recommend her ...

I have cervical cancer which has metastasized to my lungs-now Stage IV B. Joanna's acupuncture treatments & essential oils were extremely helpful in minimizing side effects from chemotherapy, surgery, radiation & lymphatic issues resulting from these medical procedures. Her treatments have also been effective in reducing symptoms from my ongoing battle with cancer. Joanna is caring & very talented. I highly recommend her.
- Debra Fournier, Palos Verdes, CA*

I have been able to get rid of stubborn pounds ...

I came based on the yelp reviews. I was looking for an acupuncture weight loss program. I met with Dr Joanna Zhang and she is wonderful. She listens well and is a natural healer with her positive approach. I have been making good progress and have been able to get rid of stubborn pounds. Glad I found her. Highly recommend!
- Diana B., Redondo Beach*

Immediate relief of pain and swelling

Since I started my treatment with Dr. Zhang, I have noticed a significant improvement on my legs and back. Before, I had no feeling when I'd step or put any pressure on my feet. Now the swelling has gone down a lot and my feet have sensations once again!
- Rhodora A., Los Angeles*

I can sleep sound again after so many years

I had diabetes for 20 years. I need get up urination 2-3x every night and can't sleep well. After 2 treatments with Dr. Zhang, I only get up once during one night. After 4 treatments, I can sleep through the night!
- Chris H., Torrance*

Disclaimer
*Results may vary from individual to individual